Blueprints
Blueprints are basic sprinkles sites that will work out-of-the-box; they are intended as skeletons to get you going.
Basic usage is simple: download, unzip, edit, then run sprinkles in the project root. See the Deployment section in the user guide for details on running a sprinkles site.
Blogg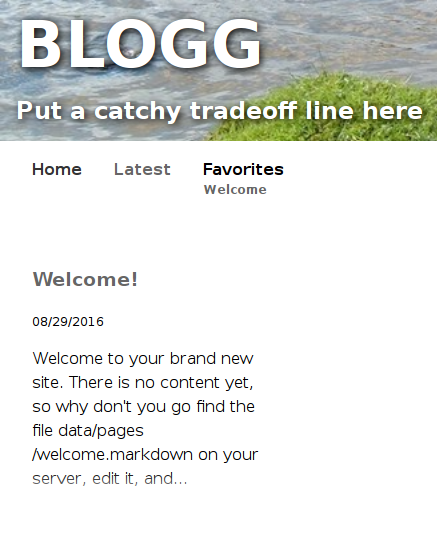 A simple no-nonsense blog
Vanilla
A bare-bones skeleton just to get a basic site going.